Thailand Travel Guide
Thailand travel guide, 10 Tips for your dream vacation you can't afford to Ignore before you travel to Thailand. It is very important for you to be prepared before you go on a holiday in a foreign country. Thailand is no exception. Thailand is well known for being called "The Land Of Smiles".  When you travel in Thailand on a vacation it is a good idea to be prepared. Especially if you never had visited Thailand before.
I have made a Thailand Travel Guide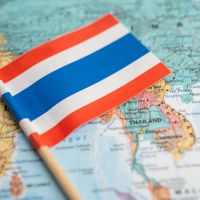 Thailand Travel Guide, 10 Tips for your dream vacation. This list is made mostly for you if you never visited Thailand before. If you have been visiting Thailand before, maybe some of these Thailand travel guide tips can be useful for you anyway.
I have been living and working in Thailand for about 2,5 years. I have collected these travel tips for the best Thailand Travel Guide you can use. Read befor your vacation in Thailand. VISIT AN SUBSCRIBE TO MY YOUTUBE CHANNEL HERE.
I have been visiting Thailand for the last 10 years, since 2013. This I a list of good important tips for you before you visit Thailand on a holiday or for work.
Passport and Visa

Check the validity of your passport and research the current visa requirements for entering Thailand. Make sure you have the necessary documents in order. Always have your documents in your carry-on baggage.

Your Passport needs to have at least 6 months before the expiring date. Check for how many days you can stay in Thailand before you need an extension. Normal Tourist entry is 30 days. You can extend your stay at the local Immigration Office.
Vaccinations

Check the recommended vaccinations for Thailand and make sure you get them well in advance of your trip. Consult a doctor or a travel vaccination center for the necessary information.
Travel insurance

It is important to have comprehensive travel insurance that covers any illness, injury or loss during your trip. Review the insurance documents to ensure you have adequate coverage.

Contact your insurance company some time before your trip to Thailand and ask them about your travel insurance coverage. Make sure you have a printout of your insurance certificate.
Currency and money exchange

Research the current Thai baht exchange rate and consider exchanging some money before your trip.

It's also a good idea to have access to cash or an international debit card, as not all places accept credit cards.

If you want cash to exchange in Thailand, bring EURO or US Dollars.

Read up on the options for exchanging the currency you use in your home country if you want to exchange cash.
Climate and clothing

Thailand has a tropical climate, so be sure to pack appropriate clothing for the different seasons.

Also remember to bring sunscreen, hats and other means of protection against the sun.

Remember to drink plenty of fluids every day. Especially if you are out in the sun. Drink at least 1.5 to 2 liters of water every day.
Local culture and customs

Read up on Thai culture and customs to show respect and avoid offending locals. This is one of the most important of the 10 Tips About Thailand in this article.

Be aware of rules for dress and behavior at religious places and respect local traditions. You are a guest in Thailand, so please try to act like a guest.
Health and Safety

Find out about local health conditions and safety recommendations. One of the most important in the Thailand travel guide, 10 Tips for your dream vacation that have to be remembered.

Be aware of mosquito-borne diseases and take the necessary precautions, e.g. by using insect repellent and wearing protective clothing.
Transportation and Travel Planning

Plan your transportation needs in advance, whether it's domestic travel in Thailand or transportation to and from the airport.

Also consider researching the best transportation options for exploring destinations in Thailand.

Transport options in Thailand are countless. You can take official taxis or Bolt taxis (private).

Buses, trains and planes are incredibly flexible in Thailand. You can also be transported by bike taxi in Thailand.
Electronics and charging

Thailand travel guide, 10 Tips for your dream vacation. Remember to bring the necessary adapters or converters if you need to charge electronic devices in Thailand.

Also pay attention to plug types and electrical voltage.

You can buy everything in electronics and adapters in Thailand. So don't worry if you forget it at home.
Travel plans and attractions

Thailand Travel Guide – Make a list of the sights and activities you want to experience in Thailand and create a rough itinerary.

This helps you make the most of your time and avoid missing out on anything important. This is the last of Thailand travel guide, 10 Tips for your dream vacation to remember before you visit Thailand.
This Thailand travel guide, 10 Tips for you to remember before you visit Thailand. If you remember to check the 10 Tips About Thailand before you go to the land of smiles, then you should be safe to travel. Thailand Travel Guide for your vacation in Thailand.
I hope you are happy to get these 10 Tips About Thailand, so you can have a great experienve when you visit Thailand. Thailand Travel Guide for your best vacation.
My Danish website about Thailand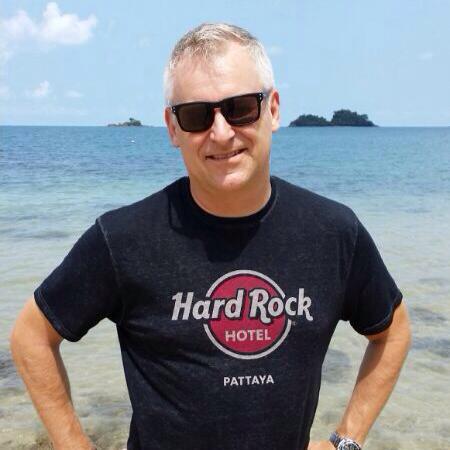 Thailand Travel Guide. If you are from Denmark or you can read the Danish language, you can visit my Danish website where i write articles about Thailand. It is called janb.dk.
You can read an article about living in Thailand as an expat, from when I lived and worked in Thailand for 2,5 years back in the days (2013 to 2015).
If you have a dream about living in Thailand as an expat, i can only recommend you to follow your dream. I did it, and i never regret it. It was some of my best years in my life.