Thai dating site
Thai dating is not always the same as in the western world. There can be many different ways compared to dating in the western world. This has something to do with the Thai culture that is different from the western culture. So, how can you meet a Thai woman the easiest way? Try one of these Thai dating sites today.
Dating a Thai woman
Dating a Thai woman can be a fantastic experience, but you have to think about the way you date a Thai woman. It is more or less the same as all other women from all over the world. You have to be nice to her and be a gentleman. Do not expect to kiss her on the first date. Read 10 Tips About Thailand.
Another thing is that you have to learn about the way you say hello with your hands put together in front of your face like Thai people greet each other when they meet. Do not shake hands unless she starts to do that in respect of your original country. Thai people are very polite and you are expected to be the same when you are dating a Thai woman.
Dating Thailand
Online dating in Thailand is very easy to do, but you have to think about your own location. Are you a guy from the western world area and not living in Thailand or Asia, you have an issue with the distance to Thailand? It is, of course, very easy to take an airplane and fly to Thailand or Asia, but it also costs a lot of money.
That can be a challenge to some people. We are not all millionaires, and therefore you either have to save up to buy an airplane ticket or use some of your hard-earned money to buy an airplane ticket to Thailand or Asia. One thing is for sure and that is that you have to pay for everything yourselves. In all respect to the Thais, you can't expect the Thai lady to pay for any expenses because the Thai income is very low for the Thai people in general.
Dating Thai women
When you are dating a Thai woman you have to be a gentleman and pay for all expenses on your first date. That is expected from you to do. Another thing is, that you can expect to meet up with her mom or sister. At least some family members will be there on the first date. That happens a lot in Thailand, and it is actually quite normal in Asia.
But of course, having more than the Thai lady on your first date are also depending on the situation of the Thai girl you meet up with on a Thai dating session of the course. But do not be surprised if she brings her mom or sister on the first date.
It is actually normal in Asia when you are going on a date with an Asian woman. If you are not living or working in Thailand you have to think about what your choices are if you go on Thai dating and you find a girlfriend from Thailand. Do you want to move to Thailand, or do you want her to move to your country?
Asian dating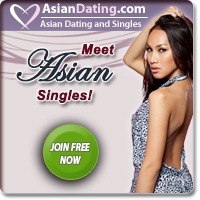 Asian dating in general is very different from dating a western woman. And that can be an issue for a lot of guys from Europe, the United States, Australia, the UK, and other parts of the world. You should actually find out and study more about the culture in Asia and Thailand before you go on a date with a Thai woman or a woman from Asia.
If you don't know anything about the culture in Thailand or the rest of Asia, you should find out more before you go on a date with a Thai woman. It also depends on what area and what kind of Thai woman you want to go on a date with.
Because if you want to date a Thai lady from the countryside it is expected that you meet her mom or sister on the first date. If you date a bar girl in Pattaya or Bangkok, it is a whole other situation.
Asian girlfriend
If you have an Asian girlfriend in Asia it is expected that you follow the Asian rules of a relationship with an Asian girlfriend or wife. Remember, you are in their country and have to respect their traditions and traditions. All in respect of the family and the way things work in their country or area.
The good side of having a Thai girlfriend or a girlfriend from Asia is, that they are very faithful to you. And they expect you to be the same to them. So Thai dating can lead to a very nice life for you if your Thai date leads to a relationship with a Thai woman. There are many happy relationships and marriages between western men and Thai ladies all over the world.
Pros and Cons of Thai dating
Pros
Faithfull to you

Thai women are very positive and cheerful

She will always take care of you

Thai ladies are very patient

You have a good excuse to visit Thailand

Thai women are modest

Thai girls are family friendly

Thai women are very beautiful

Thai women are great cooks
Cons
To marry a Thai woman can be very expensive (Sin sod)

You have to take care of her and her family

No public appearance of affection

jealousy is a well-known phenomenon
Thai girlfriend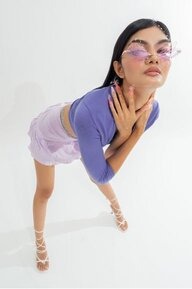 Finding a Thai girlfriend in Thailand can be very easy if you already live and stay or work in Thailand. The hard thing is to find the right Thai girlfriend or wife for your taste. We guess it is pretty much the same all over the world. It is also a matter of chemistry to find your soulmate in a Thai lady. But if you meet a sweet and sincere Thay lady to be your girlfriend or wife, you will have a very good partner to share your life with.
Girlfriend from Thailand
Finding a girlfriend from Thailand can be a lot of fun. Thai girls like to have fun, and if you meet a Thai woman on a date and you can make her smile and laugh, then you are in a very good situation. Thai dating can be a very good experience for you as a foreign man. If you never have tried Thai dating before, we can recommend you to go on a date with a Thai lady.
If she like you, you will know very fast. But if she does not like you, she will not tell it to your face. Do not be surprised if you never hear from her again or if she blocks you or deletes your contact information. Thai people do not like to "lose face" in front of you. That is just how it works in Thailand. Bow you know it, so do not be surprised if this happens to you after a date with a Thai woman.
Thai Cupid
Thai Cupid is a Thai dating site with thousands of single Thai women from all over Thailand. You can see what area or city they are from and decide if it is a place you want to know better. Because if you hook up with a Thai lady, you have to prepare to visit that area or city in the future. Thai Cupid has a big amount of Thai girls and Thai women of all ages. Of course, the women in Thai Cupid have to be at a legal age of minimum 18 years old.
Singles at ThaiCupid
The singles at ThaiCupid are women from all over Thailand. You can find a girlfriend from Bangkok, Pattaya, Hua Hin, Phuket, Chiang Mai, or somewhere else in Thailand. ThaiCupid is a very easy dating platform to navigate on your phone or your computer or tablet/iPad. ThaiCupid has a very easy sorting feature so you can find Thai ladies that fit your wishes. Check Thai dating with Thai Cupid on Trustpilot here.
Meet Thai singles
How do I meet Thai singles? You can meet Thai singles everywhere, but of course, there are some places where is easier to meet Thai singles than other places. If you are not in Thailand or in Asia you can try to sign up for some of the Thai dating sites that we show on this site. The banners and links we have on this webpage are affiliate links. That means we get a little commission for every paid signup from our webpage.

You can start talking to Thai girls that way, but you can also meet Thai girls on a vacation in Thailand. Thailand is a wonderful country and I can recommend you to visit Thailand for exploring the culture and the "land of smiles". I can almost guarantee that you will have a fantastic experience in Thailand.
It is easier to meet Thai singles in Thailand and if you tell them you are in Thailand and maybe in the city where the Thai woman lives, the Thai girls are very easy to meet for a date. A date can be in a restaurant, a cafe, or in a bar. It depends on which surroundings you want to meet them in.
Best Thai date
The best Thai date is when you have a good talk and if you have a good time with the Thai lady and she feels the same, you can go to a restaurant. You can also take her to a Thai market. In a Thai market, you will have plenty of things to talk about, and you can also choose to have dinner in the market. This is one of the good things about Thaidating in Thailand.
Thai girls love to eat at all times of the day. If you want to have dinner or lunch together, then let her decide what to eat. Let her show you some Thai food and you will have a fantastic experience. If you find out that you and she are not a match, you can always say thanks for a good food experience and move on. Always offer to pay for her taxi back home. Use the Bolt app to get her a taxi home, and then you can go with your own Bolt taxi after that.
Thai dating app
The Thai dating apps we show on this page have proven to be very good, and it is straightforward to use a Thai dating app to contact a Thai woman online. You can sign up on a Thai dating app for free, but if you want full access to all the functions, then you have to pay a small fee to get full access.
ThaiFriendly is one of the most popular dating apps in Thailand. You can choose what area you want to meet Thai ladies in, or you can let the Thaifriendly app find the site you are in and show your profile in that area. You can use the search function to help you find a Thai date of your choice. That can be height, weight, age, etc. Go to ThaiFriendly here.
What to do when you go on Thai dating with a Thai woman. If you want to do Thai dating with a Thai woman it is a good idea to go out for a dinner. At dinner with a Thai lady, she will feel good because Thai ladies love to eat at all times of the day.
Freelancers in Thailand
Thai dating ideas – Some of the Thai dating apps have Thai freelancers as profiles on Thai dating sites. That means the Thai woman can meet you in your hotel or condo and do more than kiss if you understand. It is very common to meet with a freelancer in Thailand. But it also depends on what area you are in Thailand. It is no secret that areas like Pattaya, Bangkok, and Phuket are areas that have a lot of freelancers.
Thai freelancer
Thai freelancers work alone and have no people to take care of them. But in most cases, they have a friend who knows where they go to visit people. So if you are looking for fun and you don't want to go to bars and pay bar-fine to a bar, then a Thai freelancer is the way to meet up for a private "talk". If you meet up with a Thai freelancer and it is not what you expected, then you can ask her to leave again with a small tip for the taxi back home. Thai dating with Thai freelancers.
We recommend always being polite on a Thai date, no matter if it is a Thai freelancer or a Thai date that is not a freelancer.
What to do on a Thai date?
Thai dating site – On a Thai date, it is almost the same as dating in the western part of the world. You have to be polite and prepare yourselves for the Thai traditions and the way of saying hello, goodbye and thanks. Thai women are very happy if you show them you respect their language and their country. It will help you a lot, and then you have one more thing to talk about when you are dating a Thai lady.
Thai dating sites – Remember to ask her about her job, her family, and her interests. You can always tell her about yourself because she will ask you about all those things for sure. If the Thai girl does not speak English too well, you can use a mobile app to translate. She will use a translation app for sure. And if not, then you can help her with that. Remember always to be a gentleman on a date with a Thai woman.
Thai dating places
Thai dating – If you wonder what Thai dating places to go, I can recommend you some places here:
Meet in a  cafe nearby
Go to a restaurant
Viewpoint meeting
Shopping center
A Thai market
Go on Thai dating – Choose a place where you can talk together without too loud music or interference and at the same time, you can talk privately together. There is no reason to show other people that you are on a date and meeting for the first time. If you meet again you can always talk more freely and other people can see that you know each other.
Where can I go on Thai dating – Do not suggest a bar, because many Thai women do not like bars, and do not want people to think they are bar girls.