Back in Thailand after 2 years
Back in Thailand from the 23rd of April 2022. After 2 years away from Thailand because of the situation that started 2 years ago when I actually was in Thailand when the pandemic started back in 2020. It was a sad time when everybody had to go back to their home country. Some people were stuck in Thailand, but I got on one of the last planes back to Denmark, before everything shut down.
It was a terrible time
I had to be in-home quarantine in my apartment when I got back from Thailand again in March 2020. Everything was closed and only a few shops were open to shop for food and other things I needed to get through that time. It was like being in a disaster movie. Everything was under lockdown and everyone was at home. I really did not like that time at all.
Go home go home
One evening in the middle of March 2020, I got a lot of messages on my phone when I was out eating with some friends in Pattaya. Go home, fast. Come back to Denmark as fast as possible, they wrote to me in messenger. There is a pandemic everywhere, they said.
So I hurried home to the hotel room to rebook my flight to travel home to Denmark as planned. It took me hours to get in contact with the airplane company, and I had to rebook my flight 3 times before I got everything solved. I was actually in Suvarnabhumi Airport with all my luggage to talk to KLM, but they did not have an office I Suvarnabhumi Airport so I had to go back to my hotel again.
Finally, I got on a flight
Finally, I got on a flight back to Denmark, but I had to go to Amsterdam first before I could go all the way to Denmark. I had to wait for 14 hours in an empty Amsterdam Airport Schiphol before I could go on my next flight to Denmark. When I got back to Denmark I had to take a bus for 4,5 hours to get back to my hometown, Silkeborg. What a nightmare.
Finally, I am going back to Thailand
Finally, after 2 years, I am back in the land of smiles again. I can´t believe that it is already 2 years since I had been in Thailand the last time. Normally I go to visit Thailand at least 2 times a year. Oh my god, I miss Thailand. Finally, after a lot of struggle with applying for the Thailand Pass, I am soon on my way back to Thailand, the land of smiles ;-).
It was time to book a flight to Thailand
Finally back in Thailand – I have been following all the updates from Thailand on social media (YouTube, The Thaiger website, Bangkok Post, etc.) for the last 2 years. I saw the airplane tickets were at the low end of pricing, so I started to look for trips to Thailand again.
Back in Thailand – Well, I had been infected with Covid-19 back in February 2022, so I had the immunity that made it easier to go with my immunity certificate. I started researching what the procedure was to apply for a Thailand Pass.
Thailand Pass application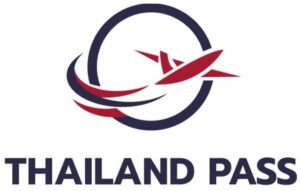 The Thailand Pass application seemed to be relatively easy to apply for a Thailand Pass. The first time it took me about 45 minutes to fill out the Thailand Pass application online. But first, I had to make a reservation at an SHA Extra Plus hotel. The reservation should include a PCR test at a hospital near my hotel, and a driver to pick me up at the airport in Bangkok. So being back in Thailand is a little more difficult this time.
Denied 2 times for the Thailand Pass
I was denied 2 times for the Thailand Pass because my hotel did not respond to the Thailand Pass within 30 hours after my application. So I had to call my hotel to ask the to step up and respond to the Thailand Pass when they contacted my hotel for reservation confirmation. The third time I applied for the Thailand Pass I succeeded.
Back in Thailand – The hotel confirmed to me in the LINE app that they had confirmed to the Thailand Pass that I had a reservation with an SHA Extra Plus hotel. Oh my god, what a nightmare. 5 days after my Thailand Pass application was sent in, I got my Thailand Pass. I was relieved and ready, I thought…
Medical certificate from my doctor
Because I had Covid-19 back in February 2022, I need a medical certificate from my doctor that confirmed that I was well again without symptoms of Covid-19. So I contacted my doctor to get that certificate. It cost me about 75 USD to get that certificate from my doctor. So far, so good. Back in Thailand is a pleasure.
How long do I stay in Thailand this time?
Being back in Thailand soon – At first, I made my airplane ticket last for about 1 month, but I guess I will extend my stay in Thailand for approximately 60 days in all. At least I hope to do that. I really miss being in Thailand, so I don't think that 30 days will be enough for me.
I have tried extending my stay in Thailand many times before, so I know the procedure. It is very easy to change my airplane ticket. And KLM does have cheap prices for changing the airplane ticket. The extension of my tourist for 30 more days of Tourist VISA is very easy and costs only 1900 Baht.
New camera equipment
For this trip and being back in Thailand, I have a lot of new camera equipment to use for my YouTube videos this time. I bought a Sony A6300 mirrorless camera that can make a video in 4K (compressed 6K), and some very nice still photos. Back in Thailand – I also got a special lens for low-light recordings and photos. Low light can be a problem when I use my GoPro camera. But in daylight GoPro HERO 9 is a great camera for making clear videos in the daytime.
Back in Thailand with new camera equipment – All my videos on my YouTube channel are made on a GoPro HERO 7, and I think the video quality is okay in the daytime recordings. But in the nighttime recordings, it struggles with the small lens. So my recordings should be a step up on this trip and forward. I also got a new gimbal (ZHIYUN Weebill S), that I can make nice videos with my new Sony A6300 camera. So I am a little more excited to make videos when I am back in Thailand from the 24th of April 2022.
My experience with Covid-19
Back in Thailand after 2 years – I actually made a video from when I was infected with Covis-19. I had 3 Phizer vaccines, so I was protected very well. I only had a sore throat for about 5-6 days, and no fever or headache at all. So I guess it was an easy infection from my point of view. You can watch my video about my Covid-19 experience here: